Constant improvement is our standard.
Since our foundation in Merano in 1865, we have worked with a clear and precise objective: to constantly improve our offer and product range.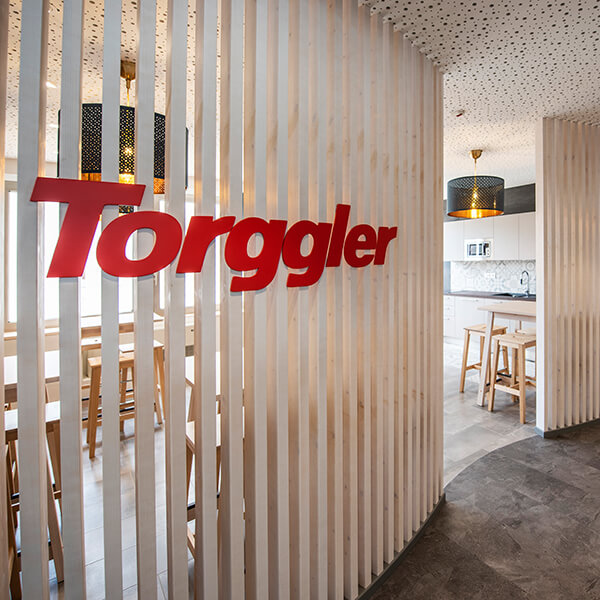 Torggler was founded in 1865 in Merano as a small family business trading a wide variety of products. From special workwear to building materials, Torggler offered a wide range of products. For this reason, today, the Torggler Group is renowned for its professionalism, a fact that distinguishes us as an international manufacturer of solutions for all professionals in the building industry.
Torggler equals passion!
We strive for high quality products,
for innovation and for the best possible cooperation
with our partners!
Our Only Constant is Change
Constant research and development of our products has led us to where we stand today: for this reason we can say that experience has always been an added value of what we offer.
We can proudly say that the development of our products has been positively influenced by many years of research and experience.
Another development that we are currently pursuing at full speed is the digitalisation of the company, processes, production and communication. We believe that only those who are prepared for the future can successfully pursue their strategies in the 21st century.
WE LIVE OUR VALUES.
Our success is not taken for granted but is achieved through curiosity, availability, reliability and transparency.
As a family business with a long tradition, we react dynamically to changes, but we have internalised our values and live them anew every day.
Welcome to our business.
Marlengo, Rieti, Zgierz, Oberhaching.
We are a group based in Italy, Poland and Germany, this is because we strongly believe in internationalization, collaboration and free transfer of ideas and talents.
Because it is only by looking beyond that that we can really grow, as a company and as individuals.
We are…
reliable. Through a fast and personalised service we are able to offer tailored solutions, professional formation and focus on details.
WE offer…
our customers a fast and tailor-made customer service, as well as continuous training opportunities. We are always interested in meeting open-minded people, who are curious and ready to reach new goals day by day.